Designing with images in v.one is super easy!
To add an image to your app do this:
Drag and drop the module onto your screen.
Upload your own file!
You can also design using Canva.
Check out the demo below. You can manipulate the size of the image by selecting the border around the image.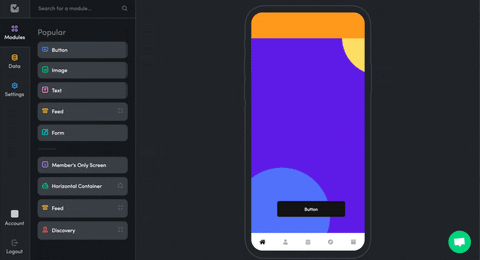 Keep basic design principles in mind when using images in your app.
You'll notice it in the two screenshots below how much better the image looks against a clear, minimal background. While the colorful background is beautiful in itself, it doesn't work great as a backdrop for this image. Less is more. Keep this in mind and your apps will look beautiful.
A picture is worth a thousand words. Use images in a wise and careful manner.
For stock images, Unsplash is a great option. To create graphics you can check out Projector or Figma.
Published on: 29 / 09 / 2020