To display dynamic data in your app, you need the Feed module.
By default, when you drag and drop the Feed module, you will see placeholder data. You can change this data by updating your Airtable base.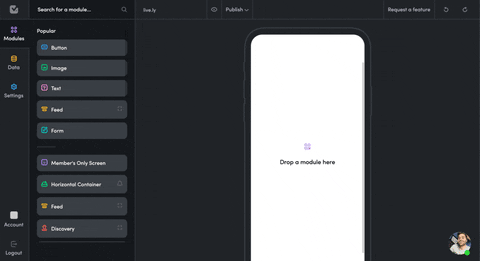 The Feed module feeds (
pun intended!
) from the Feed tab in your Airtable base.
Once you input data into your Feed table, you will see it populate real time in the builder. We are doing this manually now, but, once your app is deployed, your users' data will show up there. And it will consequently be saved to your Airtable database.
I populated my database with some sample data. Check it out.
Let's see what it looks like now!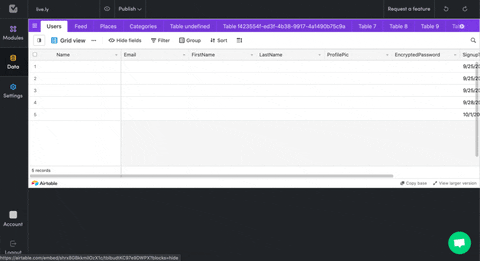 How to customize your feed
On the right side panel, you have customization options. You have 3 toggle switches where you can turn on/off the name, image and date posted.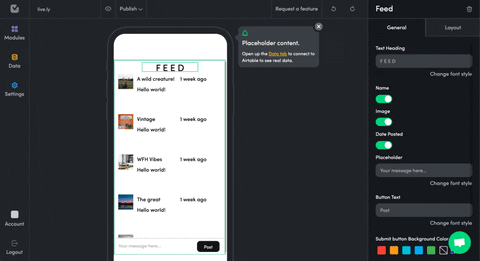 You can also edit the placeholder message as well as the button text.
You can also adjust the position and size of the elements inside the feed module.
That's it! That's the feed module.
Published on: 05 / 10 / 2020