The Camera module allows you to access the camera in your mobile device to capture video or read a QR code.
To get started, simply drag and drop the Camera module into your screen of choice.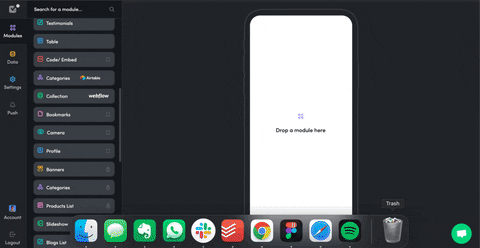 By default, the Camera module is set to be a QR code reader. But, if you'd like to use it as a video recorder, simply disable the QR code mode. This will switch it to video recorder. Notice how the prototype changed?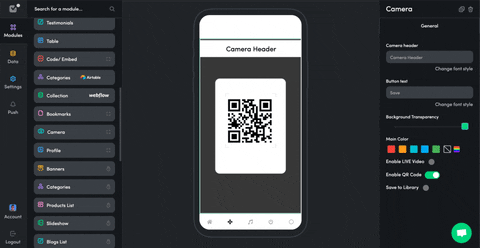 Videos recorded using the Camera module will be saved into the Library table of your Airtable database. So you must make sure that the
Save to Library
option remains ON.
On the right side panel, you can change the title of the camera header as well the text in the button. You can also edit font styles and the color of the button. In this example, I've changed the header and the button text. You can also adjust the transparency of the preview image. To do so, simply drag the slider to adjust to your liking.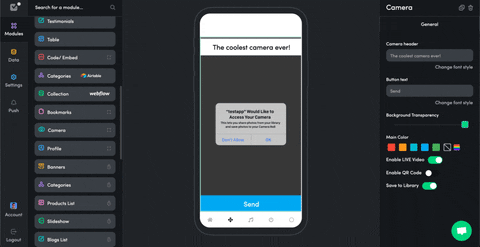 The Camera module is a full-screen meaning it will take up 1 full screen in your prototype. You can't add any other content into the page in which you use the Camera module.
Published on: 23 / 12 / 2020