Yes.
Follow these steps to delete all the elements in your prototype and start from scratch.
Select the Full App Templates module. This will open up a modal.
Click on the button Start from Scratch. This will open one more screen.
Click on Start.
And that's it!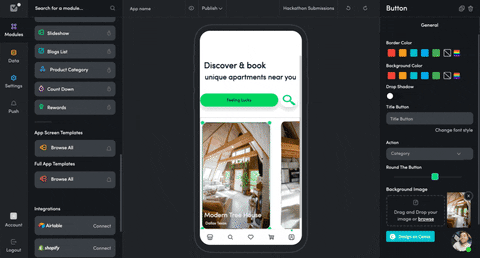 You can always find the Getting Started guide
here.
Published on: 19 / 11 / 2020