The Member's Only Screen module allows for an easy way to put your content behind a paywall. Whether it's a directory created in the Discovery module, a social media feed, or anything else, you can easily monetize access to it by adding the Member's Only Screen module.
In this example, we have a screen with lyrics to a song.
We don't want my users to access this for free. So we drag and drop the Member's Only Screen module into this screen.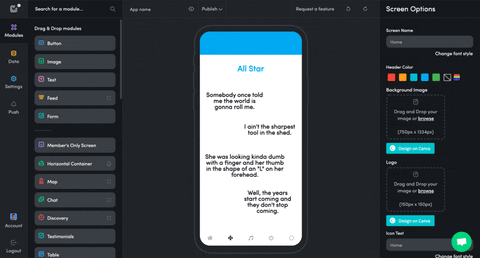 If you want to remove the paywall, all you have to do is click the unlock button.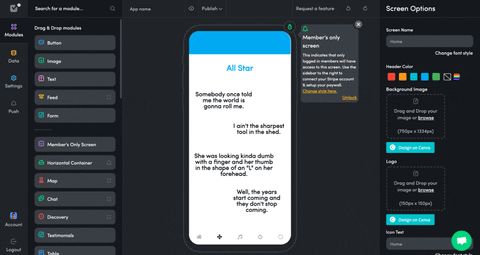 Back to editing. Click the
Change Style Here
link to open up the settings panel, which will appear in the right.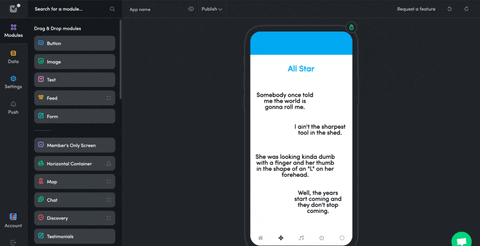 From here you can edit the price, payment frequency, the headline text, the body text, and the CTA. (the call to action button). Most importantly, you can connect your Stripe account.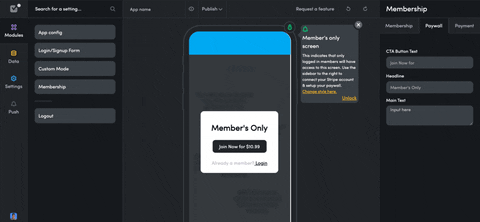 And that's it!
To sign up for a Stripe account, head over to stripe.com.
The revenue generated with this monetization feature goes straight to you. v.one does not take a cut.
Published on: 23 / 12 / 2020