The Map module is a great way to plot the locations from the Discovery section onto a map view.
To use the Map module, simply drag it on the mobile prototype.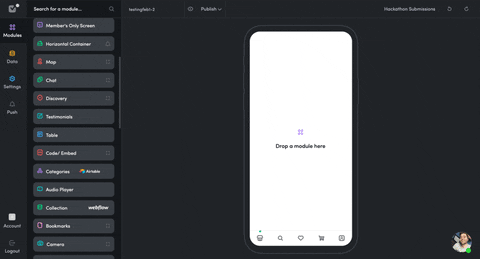 Don't be alarmed if the map doesn't show right away the points you've plotted in your Discovery database. They will show once your app is live on the web.
Here is how they your locations will appear plotted onto the map. When you click on a location, you'll see more information from that location. You can edit this in the Discovery table in Airtable.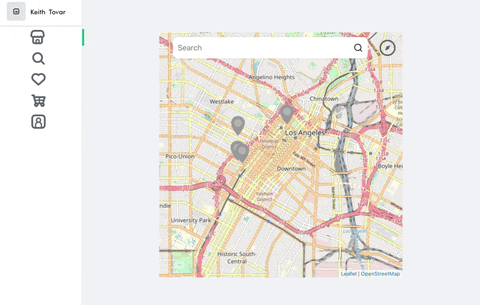 In order for the Map module to work, you need to have the latitude and longitude locations entered in the Discovery table. Not sure how to do it? Learn more here
Note: the Map module will take up one full screen of your app.
Published on: 01 / 02 / 2021