Making a user signup and login page is very easy in v.one.
All you have to do is enable it.
Here are the steps to do it!
On the left side panel choose the Settings tab.
Select the Login/signup option.
Make sure it's enabled.
That's it!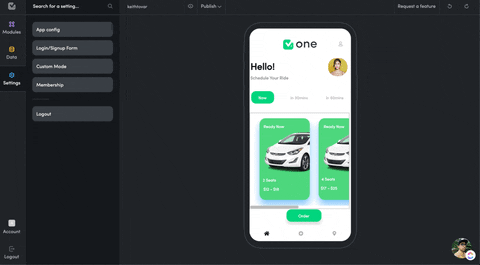 If you want to test it out, hit Publish to web app and test it on your desktop or mobile device.
Note: there is no customization available yet for the signup form but more will come in the future. So stay posted!
If you want to see who your users are, you can head over to the Users tab of your Airtable base.
Published on: 21 / 10 / 2020