YES!
Simply select the icon you'd like to change. And select it from the dropdown menus to your right.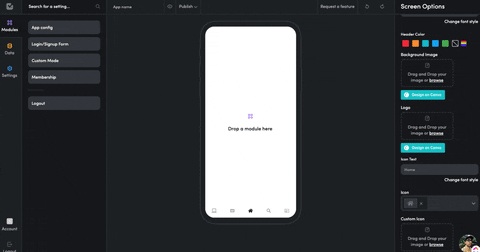 In the screen settings for that screen, you will see at the bottom where you can select from an array of icons or even upload your own icons, you can even rearrange the icons by holding and dragging them.
Check it out. I've designed this smiley icon in
Figma.
Now watch me convert it into an icon for my app: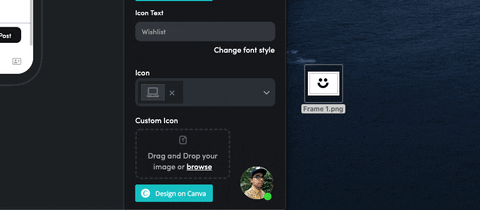 There he is!
Published on: 27 / 10 / 2020