If you're building an app, you don't have to reinvent the wheel!
We have provided App Screen and Full App Starter Templates for you to hit the ground running and get your v.one out the door as quick as possible!
To use them in your project, simply scroll down and locate them on the left-side column among the modules list.
So let's talk about the differences between the two template options.
App Screen templates
are single-screen templates for your app. You can choose between a variety of pre-built layouts that you can then customize.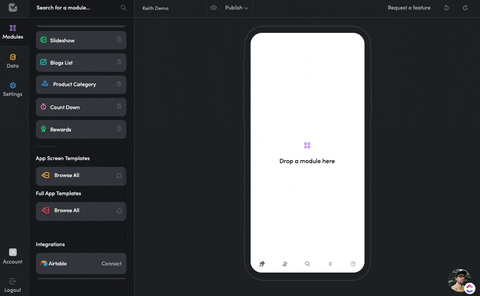 For this example I'll be using the "news app" layout. All I have to do is select it and wait for the template to load and appear in my builder. If I want, I can go in and customize it: change the colors, change the font, whatever I want to do.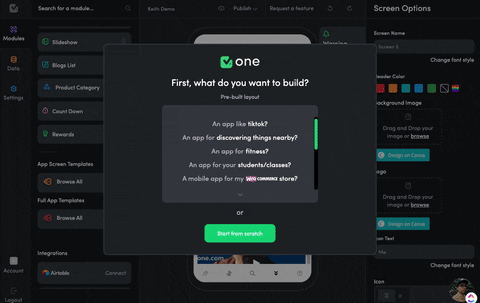 Full App Starter
templates are very similar with the main exception being that these templates will change the appearance of your whole app.
In this case, I've applied the Instagram app starter template. As you can see, even the layout of the bottom icons has changed. (Don't worry, there are still 5 screens, the remaining 2 are found in the top left and right respectively).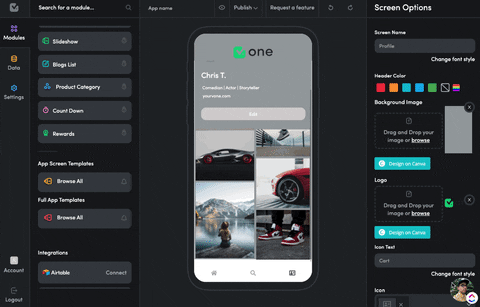 And that's it!
Published on: 26 / 10 / 2020