Buttons in v.one give you the option to navigate to a different screen, open up a modal, or direct your users to e-commerce products.
To use a button module in your screen, simply drag and drop. Once you drop the module in your screen, a settings panel will open up on the right hand side of the builder. In this panel you will find design options as well as the actions you would like to happen when users click on this button.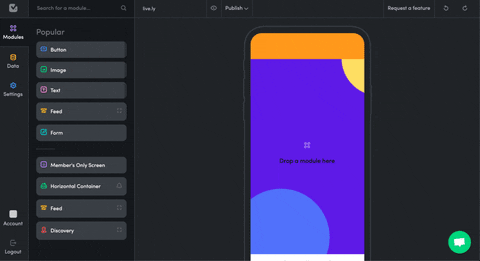 Once your button is in the screen, you can resize it by clicking on the outer border and adjusting it to your liking. You can also move it around the screen and position it where you would like to be.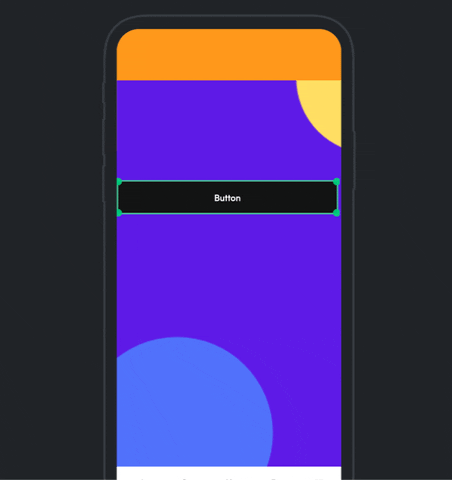 You can also change its color, text, font size and style and round the borders. All these options are available to you in the customization panel in the right of the builder.
To tell your button what actions to take, simply choose from the dropdown menu here.
These are the actions that you can set on your button:
Link:

creates a link to an external website or social media platform
Category:

opens up an Airtable category
Modal:

open us a Modal (as well as a setting to customize such modal)
Product:

opens up a designated of your e-commerce products
Blog:

opens up the blog
Screen

: navigates to a different screen.
open a modal or point to one your products, if your WooCommerce or Shopify account is connected to v.one.
🎥 Watch Keith explains buttons in this tutorial.
Published on: 29 / 09 / 2020